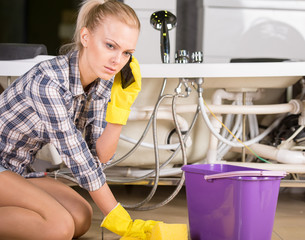 Contact Low Cost Plumbers in Minocqua – Eagle River – Rhinelander for Emergency Plumbing Services 24/7.
24 Hour Emergency Plumbing Services
Minocqua – Eagle River – Rhinelander Plumbers Take the Stress Out of Home Plumbing Emergencies
Low Cost Plumbers knows a plumbing emergency can pop up any time, of day or night, any day of the year. We make sure you' are not living with a nuisance and longer than necessary, by offering emergency plumbing services 24 hours a day, 7 days a week, 365 days a year – including holidays. Plumbing emergencies don't work around a specific schedule, so we're know it's important to be available to deliver incredible services whenever one may occur.
In case of plumbing emergency, call 715-804-3105
Some Common Plumbing Emergencies: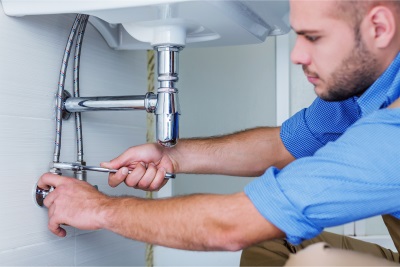 Call Low Cost Plumbers when you experience any of the following plumbing problems:
Pipe Burst – our plumbers offer expert winterization services to prevent your pipes from freezing; but in the unfortunate event that a pipe bursts in your home, Low Cost Plumbers will respond immediately to get the situation under control and pipes fixed.
Water Heater Went Out – there's no good time to be without hot water in Wisconsin, especially in the winter. If your water heater goes out or needs to be replaced, you can count on our plumbers to arrive immediately and thoroughly remedy the problem.
Sewer Line Clog – this is a plumbing problem you want resolved immediately; to avoid the smelly side effects of a sewer line clog and reduce the risk of higher repair bills from increased damage.
Toilet Clog / Over Flowing Toilets – not only can this be an annoying and even embarrassing problem, but it could also be an indication of a larger, hidden issue – like a sewer line clog. We'll make sure the root of your toilet problems are fixed so you can get back to normal.
Plugged Sink Drains – sinks that drain slowly or not at all are huge nuisances. Don't let this pesky problem stress you out, call Low Cost Plumbers for reliable and affordable services.
Pipe, Wall, and Ceiling Leaks – leaky pipes left unfixed can cause damage to your ceiling, walls, carpet, and other surfaces being constantly dripped with water. Reduce your repair bill by calling our local plumbers as soon as you notice a leak.
Sink Won't Stop Spraying Water Everywhere – if your faucet is simply out of control, call our Emergency Help Line so we can walk you through turning off your water while you wait for our plumbers to arrive to fix the problem.
Don't let your plumbing emergency stress you out. Low Cost Plumbers is your solution. We are licensed and insured and ready to tackle any plumbing emergency you may experience.
Our emergency plumbers service Oneida County including: Minocqua, Eagle River, Rhinelander, Pelican, Newbold, Three Lakes, Sugar Camp, Hazlehurst, and other surrounding areas.